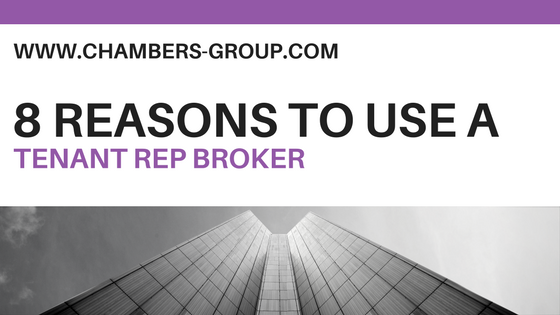 8 Reasons To Use a Tenant Rep Broker
The tenant rep broker works for you, not your landlord.
If you've used a landlord rep in the past or you are considering using one now, there are a few things to consider. First and foremost, it's important to remember that a landlord representative's best interests lie with the landlord. Their main goal is to fill available spaces quickly and for as much profit as possible. A tenant rep broker works solely on your behalf ensuring you get your ideal property for the best deal.

Access to insider information on available properties.
When searching on the internet for available commercial properties, not all spaces turn up. Often, spaces go so quickly that they don't even get advertised online. It is the tenant rep broker's job to get their clients in properties in highly sought out areas before they are filled. This gives you fast access to properties you normally would not have access to, let alone knew existed.
You don't pay a dime.
Yup, you read that right. Potential tenants don't pay tenant reps a dime. The landlord is actually the one that covers the cost of brokerage services.
Additional negotiating power.
Having an experienced negotiator can make a huge difference when negotiating a lease. A tenant representative will be your advocator through the entire process so you never have to go at it alone.
They can break down lease terms for you.
As experts in commercial real estate, tenant reps are qualified to walk you through the details of every deal. This is a crucial step as you want to ensure you're getting exactly what you want for the price you need.
You get exactly what you need for your business.
With a combination of expertise and experience, tenant reps provide valuable insight into what commercial properties would benefit you and your business. This will make certain that you find the perfect fit for your company.
You get a team when you use a tenant rep.
The best part of using a tenant rep is the resources we have to offer you. Tenant reps have a network of contacts ready at their disposal – whether it's a contractor or an attorney, they can connect you to much-needed resources. Also, working with a commercial real estate firm that offers tenant representation and landlord representation connects you to a whole database of landlords as well as a team of administrative support staff.
The Chambers Group offers many services that require a highly qualified administrative support staff. From operations and marketing to GIS analytics and mapping – The Chambers Group provides you with more than just a tenant rep, we provide you with an entire team.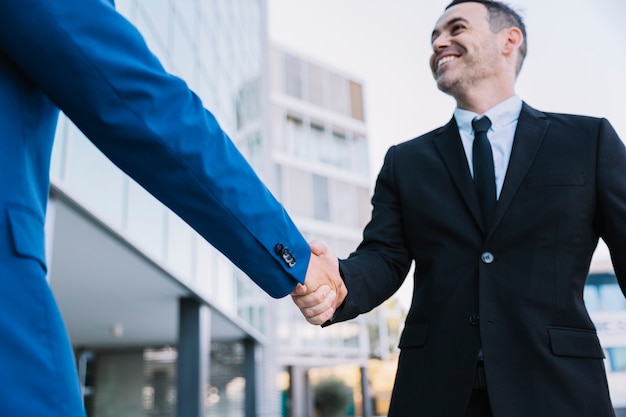 You get the best deal.
Having a tenant rep at your side allows you to not only get the perfect space but the perfect space at the best price. Tenant representatives have market knowledge that only years of experience would allow. They know the market you're looking at and they know if you're getting a fair deal or if your eyes are in an overpriced space. In addition to getting you the best deals, brokers are trained in the art of negotiating with landlords, so your lease terms will be improved and you'll get your desired space for the right price.
The Chambers Group was founded in 1999 and has established itself as one of the leading Tenant and Landlord representative brokerage firms in the Southeast. Our trademark, "Accelerating Retail Success™," has been the foundation upon which we have served retailers and landlords for nearly 20 years.