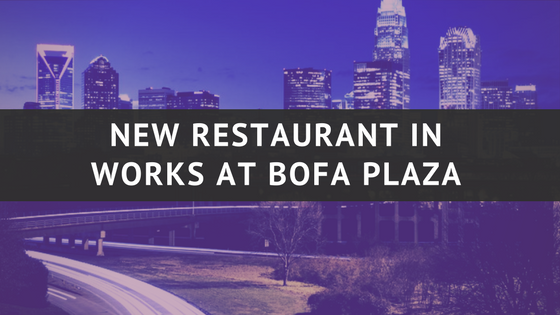 New Restaurant In Works at Bank of America Plaza
The Chambers Group's Brooks Bailey is representing TIER REIT in bringing Charlotte's newest restaurant to the Bank of America Plaza in Charlotte, NC.
A fast-casual sushi concept will open at Bank of America Plaza in 2018.
The Indigo Road plans to open a 1,783-square-foot restaurant inspired by its restaurant O-Ku in South End. The restaurant is known for its Asian-focused cuisine with a heavy Japanese influence.
"We look forward to opening the doors to our newest concept in the Queen City," the Charleston, S.C.-based hospitality group said in a statement.
Further details were not immediately available.
Indigo Road also operates Oak Steakhouse in South Charlotte and has plans for an Italian concept in the revamped Atherton Mill project.
Brooks Bailey of The Chambers Group represented TIER REIT, the owner of Bank of America Plaza, in the transaction. Bill Diehl represented The Indigo Road.
That concept is the latest tenant announced as part of a $20 million renovation at Bank of America Plaza.
That project expanded and renovated the tower's lobby and improved its exterior facade. It also created four new street-level retail spaces.
Upscale seafood restaurant Eddie V's and fast-casual concept Devon &Blakely announced earlier this year they had signed deals for that 40-story office tower at the intersection of Trade and Tryon streets in uptown Charlotte.
Source and Credit: Jennifer Thomas, Charlotte Business Journal