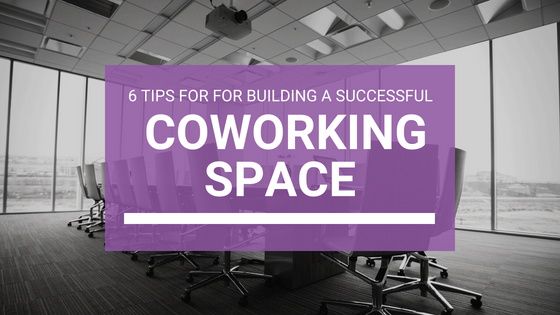 6 Tips for Building a Successful Coworking Space
Coworking spaces are becoming more and more common with the changing of technology. From industry giants to small businesses, workers are opting more for a flexible space rather than an entire office. To start your own coworking space you will have to build a strong foundation first.
Learn from existing spaces
If there are already some coworking spaces in your area, start by scoping them out to get a sense of what they're all about, what's working for them, and how you might improve on or differentiate a new space from their model. If it seems like their model functions much like the one you hope to create, perhaps you could join forces instead of becoming competitors. In any case, learning from their mistakes and successes will provide valuable information as you move forward with developing your own venue.
Make sure there's demand
Before opening up a new coworking space, it's critical to ensure there's demonstrated interest from members of the community. Start by chatting with small business owners and local freelancers who currently work from their homes or coffee shops or are otherwise transient. It may also be helpful to create a group on Facebook or Meetup and/or host a few events in order to market the idea and gauge community interest.
When meeting with people, be sure to ask questions aimed at understanding what people most want from a coworking space—is it desk space, conference rooms, printing capabilities, high-speed Wi-Fi? Knowing these answers will help you design a space that truly appeals to members of the community. Responses to these questions may also help you narrow in on a niche market based on industry, business size or age, and so on.
Choose the right location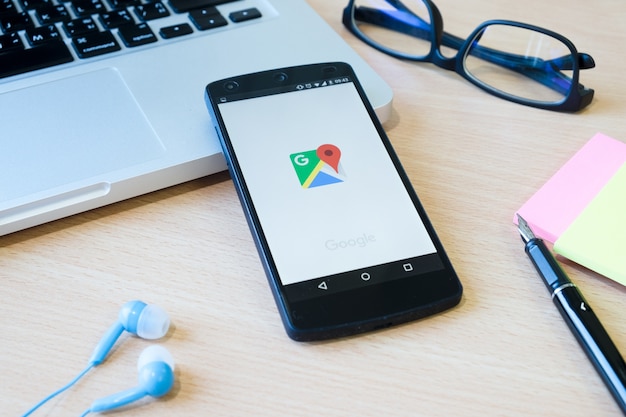 Assuming there's enough demand to move forward, it's time to settle on a location. Keep the needs of your target market in mind when making this decision; doing so will help you know, for example, if it makes more sense to be in a busy downtown or a quieter setting on the outskirts of town. It's helpful to make sure that the location has parking nearby, is accessible via public transportation, and is near restaurants and coffee shops so people will be able to grab food during their workdays. Also be sure to inquire about security systems since workers will view safety as a big priority. And consider rules regarding alterations to the property if you're signing a lease—since you'll want to brand the space, it's important that the landlord allows you to redecorate appropriately.
Brand well
While you may not think of your coworking space as a business, per se, it's important to run it like one. That means that developing a consistent set of values and branding is key. You'll want to have a cohesive interior design that's developed with your target market in mind—a mixture of private and collaborative workspaces is ideal; same goes for quiet spaces versus conference rooms. Make sure that the internet connection is humming, the seating is comfortable, and workers have access to basic office amenities like a printer and copier, kitchen facilities, coffee, and clean bathrooms. Overall, your goal should be to create a space that is pleasant, comfortable, and inviting.
Of course, branding also applies to your company's digital presence. It will be helpful to set up a website and social media accounts and to develop a logo and marketing calendar. As with any business, make sure that your branding is consistent across all platforms.
Market well
Again, it's important to run your coworking space like a small business—and that means that marketing is key. Get the word out in coffee shops and local newspapers and via word of mouth. Hosting workshops and events is also another great way to establish yourself within the community. And don't be afraid to advertise beyond the town itself—more and more traveling businesspeople are taking advantage of coworking spaces during their trips, so go ahead and advertise on professional forums. Just remember to keep your branding in mind.
Determine membership policies
No doubt your policies will evolve as the space grows, but there are a few things to consider from the get-go: Will you allow drop-ins, or will potential members need to go through an application and screening process? Can you offer discounted packages to incentivize small businesses to use your space over the long term? Will you offer discounts to people who use the space more than once a week, or will you charge a flat daily fee? Can people purchase daily, weekly, monthly, and/or yearlong passes up front? What steps can you take to digitize and/or automate bill paying?
The answers to these questions will depend largely on your target market and your financial resources and goals. It's important to revisit these questions as the space takes off in order to ensure that you're continuing to meet members' needs.
No matter how you choose to structure the space, remember that the emphasis should always be on community—after all, that's the whole point. This means that decisions should always be made with your members in mind, and you should never be afraid to ask for help—whether that's soliciting donations for office furniture or asking the local chamber of commerce what resources might be available. At the end of the day, it takes a village to build a successful coworking space—and if you do it right, the villagers will keep coming back.
To learn more about market trends in North Carolina, contact the experts at The Chambers Group. Since its founding in 1999, The Chambers Group has established itself as one of the leading Tenant and Landlord representative brokerage firms in the Southeast. Contact us at 704-752-8350 for our Charlotte office or 919-900-2201 for our Raleigh office. Email inquiries can be sent to info@chambers-group.com
Source and Credit: Kenny Kline, TechCo